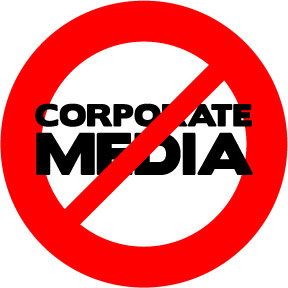 This week really highlights why you can't trust mainstream corporate media.
All week the focus was on smearing Willie Jackson for supposedly throwing a tantrum over Labour's poorly planned party list process.
Here's Vernon…
Add Monday's infighting to Labour's history of self-inflicted list-related wounds.

Broadcaster and former Alliance MP Willie Jackson's dummy-spitting over being placed at 21 on the list was predictable.

It is a winnable slot at anything like what the party expects to poll at the September election. So it was not surprising the party's ranking committee rejected his pleas for a higher place. To do otherwise would have looked weak and put even more noses out of joint.
…and here's Paddy…
Willie Jackson has gone all "sooky-bubba" and made the Labour list announcement all about his fall.

It is unfortunate because it should be about the rise of newcomer Willow-Jean Prime.

Rather than Willie's falling star, the story should be about Willow-Jean's rising one.
…and here's Rodney fucking Hide…
Williams demonstrated Labour lacks discipline and is not a team. Whatever good was achieved by parachuting in Jackson was undone.
…and here's Mike Williams…
Broadcaster, urban Maori authority luminary, and former Alliance Party MP Willie Jackson managed to spoil what should have been a very good news story for Andrew Little and Labour by letting the world know that he was apparently (briefly) unhappy with his placement on the yet-to-be announced list.
…but why didn't these corporate mainstream media stooges give the same level of attention to 4 outright lies committed by the National Party this week?
The Government have been caught lying about Charter schools.
They've been caught lying about prison reoffending rates and are now hiding those stats.
They've been caught lying about beneficiaries on drugs.
and they've been caught lying about social housing.
But those lies weren't the focus of our mainstream media corporate pundits, oh no, it's all about the disarray Labour are supposedly in and Willie Jackson being an uppity Maori that dominates the dialogue.
No wonder National poll over 40%. With a compliant corporate media, it's surprising they aren't polling over 60%!
Don't believe these corporate media mouthpieces, support your local political blogs to provide the balance.