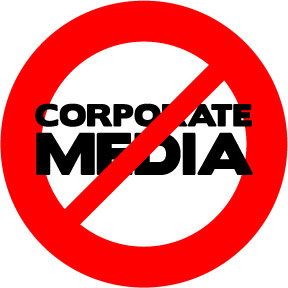 Watching Fairfax/NZME pundits cast worry about the future of journalism now their monopoly has been turned down is really just them worrying about their jobs.
We should all celebrate the Commerce Commissions surprise decision that the corporate media can't do what they want and form a newspaper monopoly, the audacity is that Fairfax and NZME thought they could get away with it in the first place,
To see one of our public watchdogs actually do their job and stand up for the quality of democracy is a sight we so rarely see, let us bask in the warmth of the Commission's wisdom…
"This merger would concentrate media ownership and influence to an unprecedented extent for a well-established modern liberal democracy. The news audience reach that the applicants have provide the merged entity with the scope to control a large share of the news consumed by a majority of New Zealanders. This level of influence over the news and political agenda by a single media organisation creates a risk of causing harm to New Zealand's democracy and to the New Zealand public."
There are 5 good reasons we should all rejoice this decision:
5: It puts a break on corporate control of our media by breaking those corporate media

Watching these companies go belly up will spell the beginning of the end to corporate influence in our mainstream media. Remember, these business are economic, they just aren't economic for the vulture funds and corporate banks who have bought them with low interest rate loans. They run these media companies just to pay the interest rate on the loan.

4: Popped media bubble

You can already see within Fairfax and NZME the mass reproduction of opinion, music, entertainment, culture and news that is simply replayed on both media giant networks. The same tired opinions mouthed by the same tired voices mixed with whatever bullshit is trending on the Social Media Editor's's Instagram feed. We have all seen the quality of these 'news' sites plumb to new levels of bullshit where fake news mixes with advertorial news mixed with a narrow range of political and economic opinions. This decision by the Commerce Commission makes those entities primed for collapse and will force through their demise other voices to come forward.

3: Boost for Radio NZ

With the imminent and much promised gutting of these companies if they didn't get their way, Radio NZ will become an even more important source for news and that in turn will lead to a better standard of debate.

2: Force Opposition inaction

The decision finally puts a kick in the arse of the Opposition to offer up a funding model that allows for new journalism to over take the corporate versions we currently have. To date Labour and the Greens have been woeful on having any real clear position at all, this ruling

1: Fairfax is openly biased towards the very economic model causing so much anguish 

Remember, Fairfax recently released a global editorial platform through which all their news must now be promoted through, and it's a neoliberal free market perspective.  Why would we want that editorial line be the one we grant a newspaper monopoly?