LATEST ROY MORGAN POLL: National 42.5% Labour 32.5% Green 9% NZ First 11.5%
The latest Roy Morgan Poll backs up the trend for Labour to grow, but not the horrific meltdown of the Greens…
________________________________
It's A Question Of Values, My Friends: What The Greens Must Do To Survive
By Chris Trotter
New Zealand needs the Greens in Parliament. Not to turn New Zealand into a "thriving green economy" filled with "booming businesses", but to remind us, at every possible opportunity, that "people are more important than progress", and that a better world is possible.
     ___________________________________________________________
NZ's huge criminal underclass created from political choice
By Christine Rose 
Criminals aren't born, they're created. They're created in response to a combination of factors such as socioeconomic status (poverty) and class (social marginalisation and exclusion), family dysfunction, illiteracy, unemployment, substance abuse and mental ill-health. And they're created by punitive laws, 'penal populism' leading to policies 'strong on law and order', unconscious bias in the police force, and subsequent distortions in remand terms and conditions, sentencing and incarceration.
     ___________________________________________________________
Hosking & Gower are hosting debates – so choice is between National Party Casino pimping cheerleader or homicidal sadistic chipmunk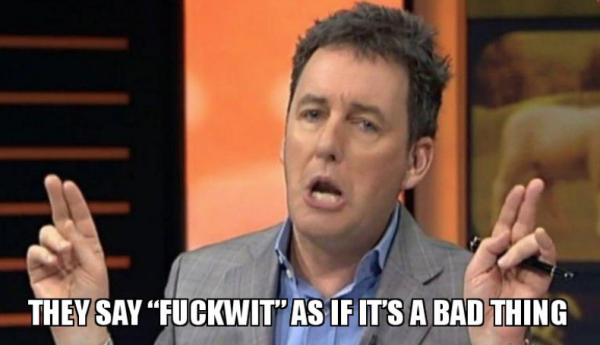 Hosking is a sexist piece of trash who has spun deluded neoliberal fantasy after neoliberal fantasy to justify his love affair with National while Gower is a homicidal political sadist who crowed about being responsible for taking out Metria in the pack lynching that saw her destroyed.
________________________________
NZ Government taken to Court for hiding war crimes
Let's just do one thing for the civilians and children butchered by John Key's war crime, if the ruling comes down and finds us guilty. Key must be stripped of his knighthood.
________________________________
Mainly hippies and drug addicts: The selective morality of Matthew Hooton
Let's not forget, that when Cathy Odgers asked for  Hager's address in Dirty Politics so that wealthy clients of her's could assassinate Hager for drawing attention to the clandestine trusts they were using to launder cash, Hooton immediately gave Cathy Hager's address.
________________________________________________________________
LAUNCHING: The Daily Blog 2017 election contribution drive
Paula Bennett DOES NOT endorse this contributions drive and would probably prefer you don't read this blog at all. 

Brothers and sisters, Comrades – if you want to support independent blogs so you have some critical media this election rather than the corporate crap we are usually fed, then we need your help.

While other sites complain about the new media landscape, we actually go out and just do it.

If you are in a position to contribute towards us covering the election this year – please do so here.

Platforms like The Daily Blog are now more crucial than ever before in the NZ media landscape, if you haven't donated before, but read us regularly, we could do with your support.

Kindest of regards – The Daily Blog Team. 
________________________________
Dear Beneficiaries of NZ – I'm beyond being polite – please read this & share
These rich white male broadcasters who are vilifying Metiria for courageously admitting what you all know, (that the cruel system WINZ treats you to is impossible to live on), aren't just angry, they are frightened.

This character assassination of Metiria isn't just driven by naked sexism, racism and classism – it is driven by fear.

Read their diatribes and rants, beneath the anger is a genuine fear. A fear that Metiria will unleash a wave of beneficiaries who are part of the missing million voters.
________________________________